Heat and Tot
VW flies back with the young uns tomorrow. She e-mailed me today that they were about to go to the pool and she wanted to check the heat index.
Click to Enlarge

Although not like the heat wave in some other states, its still hot enough that you wonder about taking the small people out. In the fine print you can see that it says feels like 103.
Blech. I stay inside in the summers and we go swimming at night!
In VW's previous post she wrote of Tink's post... Tink out did herself! Go over and see... here's a quick preview: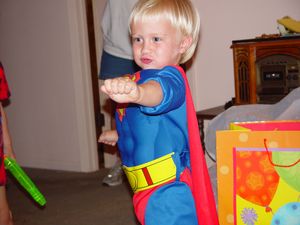 Posted by Boudicca at July 27, 2006 05:59 PM | TrackBack